Play For Apex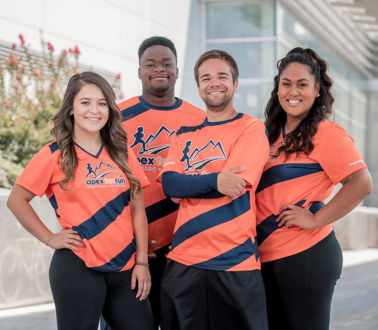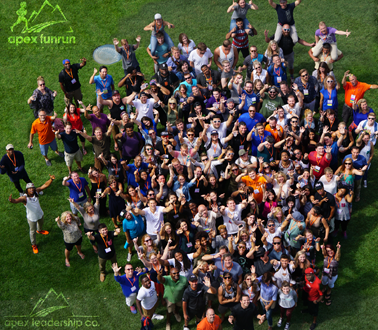 Play on the Apex Team
---
All Apex Fun Run team members love kids, fitness and leadership, and they have more energy than anyone! All members undergo intense screening, background checks, and a rigorous training program to earn their Apex Fun Run jersey. Are you an ex-college athlete, teacher or coach looking for a new, unique challenge? Do you love kids? Want to make a difference by using your high energy, time and talent to give back to schools and build future leaders?
If you said YES to all of these questions, you may find yourself wildly satisfied and exceedingly grateful for this unique employment and life opportunity.
Fill out the brief questionnaire to set up a live interview with someone from our Apex team:
---
I spend my day with kids and their educators. I wake up every day ready to help make a difference in their educational experience – and that means something. It's a lot of work, but the rewards are priceless. My workday is spent with kids in classrooms, on playgrounds – side-by-side with the students -- and helping volunteers to maximize their fundraising time.
Nick Moore, APEX Team Leader